---
---
Priority is an optional mission for Ruth Valentine in Airforce Delta Strike.
Overview
A large number of non-combat ships were left at the front when it expanded and these ships are in dire straits since the O.C.C. controls the airspace there. They're requesting rescue but since airborne relief gives precedence to high-priority ships, they've more or less been left on their own, which is why Delta Squadron got the call. Lilia wishes to give them direct cover, but everyone's plane is in maintenance except for Ruth's. Lilia does not want to send anyone as she is unwilling to attempt a relief mission in hostile airspace without proper air power and they can't afford to lose any of their pilots. Ruth overhears her conversation with Robert and Amelia and feels compelled to save the ships. She is also outraged by the fact that they won't send anyone as people will die if they don't. Ruth then lies to Robert that she lost something and thought she'd check for it there when she wants to find the location of the ships. She finds their location and leaves in her plane. She independently tries to save a stranded medical ship being attacked by Su-24M "Fencer D"s, Yak-38 "Forger A"s, Su-39 "Frogfoot"s, Giuseppe Ferretti, Leon Kleiser, and Ellen McNichol, but the ship is inevitably destroyed, much to Ruth's horror. She then vows revenge.
Mission Objectives
Hold out until the medical ship is destroyed.
Reward
Unlike most missions, no credits are mandatorily earned from this one. However, the player can still earn credits from shooting down enemy planes and using different weapon types.
Video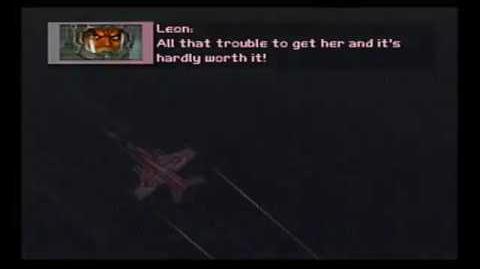 Trivia
For unknown reasons, this mission does not appear if Lone Wolf was completed instead of Twister.