---
---
Escort Mission is the sixth mission in the original Airforce Delta. It involves, obviously, escorting a passenger plane out of the combat area.
Briefing
We have a request from the government.
A group of freed Laconian prisoners in Khalavar, one of the Federation's provincial capitals, is being transported by a civilian aircraft and needs an escort.
Your mission is to accompany and guard the plane from the time of its takeoff from the airport.
These are civilians who were detained when the war broke out.
Bring them home safely.
The plane is scheduled for departure at 00:00military talk for 12:00 midnight.
Also, enemy ground forces appear to be gearing up to recapture Khalavar.
They are armed with anti-aircraft guns; destroy these and secure the plane from attack.
Walkthrough
Right away, you've got two minutes to clean up as many enemies as possible before the passenger plane takes off. Get to work! Prioritize the aircraft first; they like to go after the passenger plane as it takes off. The ground enemies can't chase after the passenger plane. Once the four aircraft are down, then get to work on cleaning up the ground forces. Prioritize the missile firing enemies; AA-guns aren't exactly much of a threat.
Once the plane takes off, four additional aircraft spawn; Immediately, these should be your top priority. Quickly shoot them down as they will immediately go after the passenger plane. Once they are down, either resume mopping up the ground units, or, if they're gone, kick back and relax, because you've basically won the level at this point. All in all, this mission takes about four and a half minutes to complete from start to finish.
Gallery (Enemy/NPCs)
Video (Walkthrough/Soundtrack)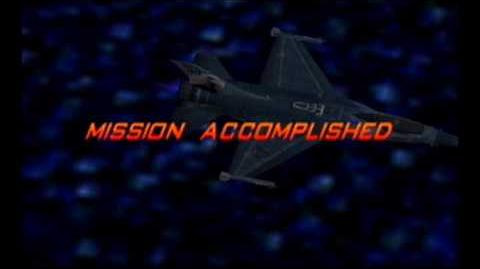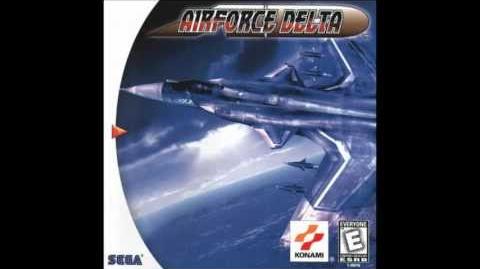 Trivia
This is the only level in the original Airforce Delta which does not have a time limit. (Read info in the mission table; the "time limit" listed there does not actually appear in the level)
This is also the only level in this game that has zero targets to destroy; all of the enemies are technically "optional".
This is the only level where additional enemies spawn in the middle of the mission.
This is also the only level to have a clock in the heads-up display.
This is the only level to change the time of day of the shop and aircraft selection. While this mission is the next to complete in the campaign, the time of day will be night in the shop and the hangar.